HEY!  You can pre order our E.P. on 10 inch Vinyl with digital download from Chimney sweep records. Limited 500   
www.chimneysweeprecords.com/store/
HEY! You can order our 7 inch E.P. on white vinyl from Meal Deal records. Limited 300
www.mealdealrecords.bigcartel.com/

My name is Daniel.  I drum for Eternal Summers.  Here's my first blog: 
There is a theme.  
In the Winter of now I find myself contempt to burry my minds eye into the words of a nice book.  I'm reading nothing but books involving music as of now.  Here's  a few books i have read and reread this winter.  
1. "Our Band Could Be Your Life"  by Michael Azerrad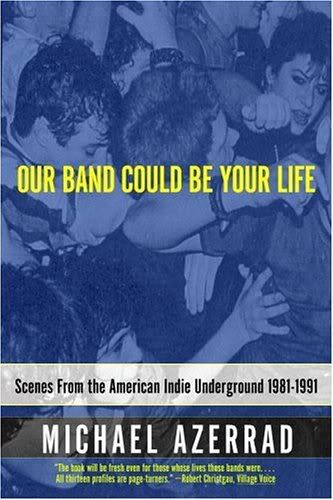 I have read this book more than a few times and consider it one of the most influential books i have ever read.  It includes some of the best "punk" bands as well as some of the best "pop" bands, depending on your definitions.  It's all sounds. Black Flag, Minutemen, Husker Du, The Replacements, Sonic Youth, DInosaur Jr. and a bunch more are included in this book; fun and easy to read.  
2. "PLease Kill Me: The Uncensored Oral History of Punk". by Legs McNeil and Gillian McCain. 
I borrowed this from my brother a long time ago lost it, then bought it again for my birthday.  It's a pretty good book consisting of tons of interviews.  It does get a little too gossipy at times but is still a nice and informative view of Punk Rock music.  It's basically a ton of interviews taken from over a long period of time.  It includes interviews from Lou Reed, Iggy Pop, David Bowie, Cheetah Chrome, Patti Smith and tons more. 
3. "Come As You Are" by Michael Azerrad.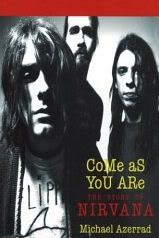 I am totally in a 90's heavy, noise, punk rock phase.  I grew up with this stuff but am seeing it differently in my upper 20's.  They were a continuation of punk music.  
Michael Azerrad wrote this by interviewing Nirvana over a long period of time.  It was written before Kurt Cobain passed away.  However, the second edition was published with an epilogue. There's not a hyper vibe on Cobain being a legend which is nice.  It's basically a good band biography.  There's lots of pictures too!  
Next on my list of books: 
Eye Mind: The Saga of Roky Erickson and the 13th Floor Elevators, The Pioneers of Psychedelic Sound.
Black Postcards: A Rock and Roll Romance. 
Any suggestions???